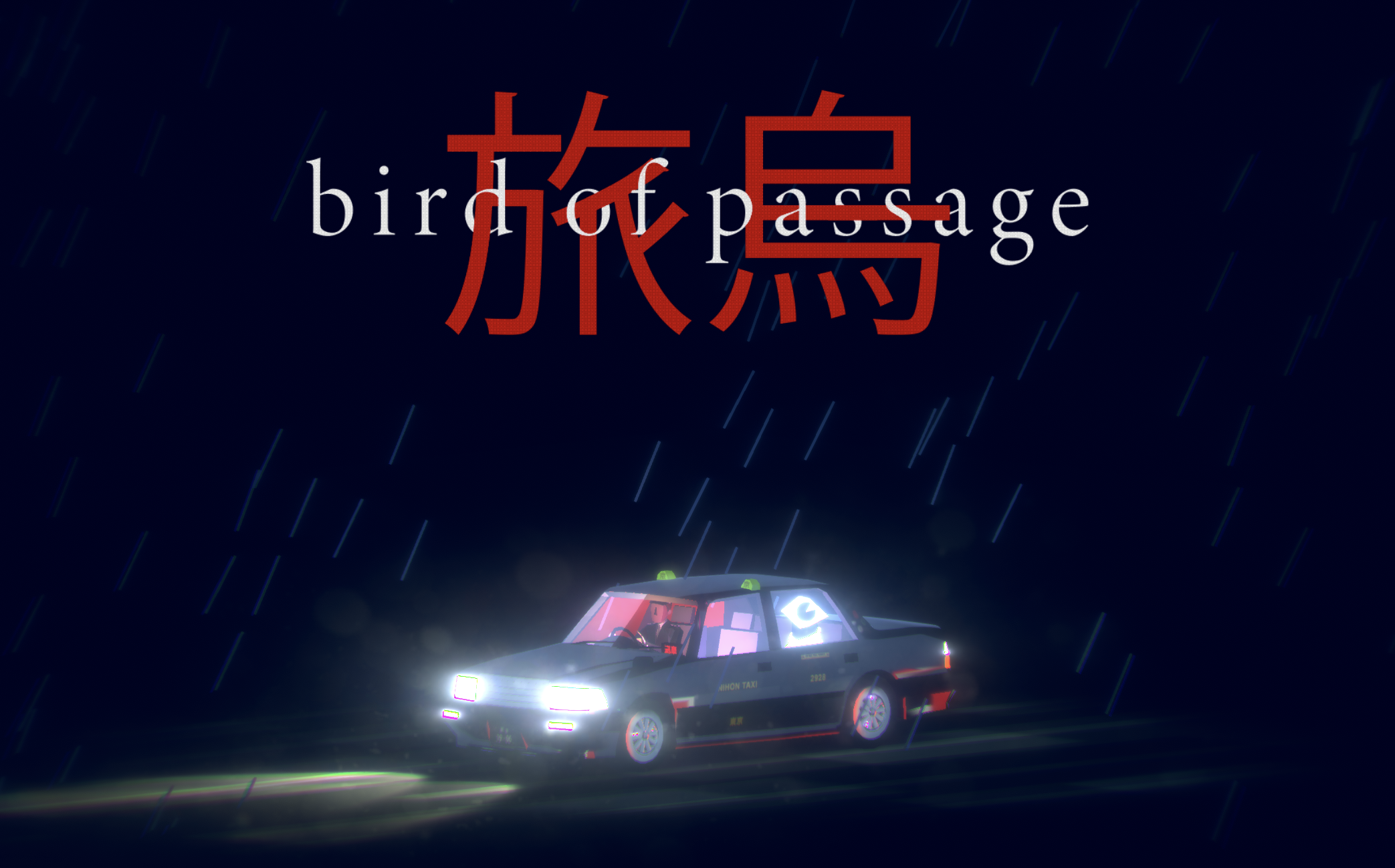 Bird Of Passage
Comments
Log in with itch.io to leave a comment.
Would it be possible to make a Linux build?
Thanks

So I recently learned about itch.io a few days ago and have been playing a lot of indie games from the website, and I'm really glad I found this literally the day it came out. I love the story, atmosphere, and everything about it. It's great.
Thanks for joining the community!
Happy to ear that!Now you have tons of masterpieces to play :)

Wow. Cool overall concept, story, music, design and atmosphere ! I wish there will be more Yokais and stories, but that would be greedy...
I loved it ! Thanks for letting it be experienced for free !!And for making it ..
Really fantastic storytelling yet again. It was a little difficult to understand the progression at times, and I'm still not sure if it was a matter of exhausting the dialogue or making the right choices, but since the game is all about the journey itself, it worked quite well. Great work!
Ugh I can't wait to try this. Thank you!!!!
Really interesting story... and I liked the conclusion... it was.. sweet and fitting. :)

Damn you Cryptic! So fast!
Ooooh, SpaceBackyard at it again! Excited to try this!